Regardless of whether you are planning to move into a new home soon or not, keeping an eye on the moving house trends is never a bad idea. By doing so, you will easily get a glimpse behind the curtains of the rapidly-growing domestic removal industry and you will be able to make well-informed decisions the next time you have to move out of your current house. Of course, the moving house trends are constantly changing, but there are some tendencies that are likely to stay strong over the next few years and possibly even reach a whole new level in the United Kingdom.
Moving House in a Lifetime
You might be surprised to learn that Britons are constantly on the move and enjoy changing their living environment every now and then. In fact, people in the United Kingdom face their first house moving experience before they turn 18 years of age. It is estimated that, on the average, the greater part of the British population moves two times before reaching adulthood. Once they do become adults, this tendency spikes even further. Between the ages of 20 and 30, the majority of UK's population changes homes on three different occasions. Although this trend drastically slows down once an individual starts a family of his or her own or retires from work, the average number of homes in which a Briton will live in a lifetimes is eight. In addition to that, the average period between relocations tends to be 7 years and 4 months. Nevertheless, all these statistics may change over the next decade. That is because more the more people prefer to remain in their parents' home now than ever before. Currently, it is estimated that around 24% of all UK adults aged between 20 and 34, are living under their parents' roof.
Top Reasons behind a Move
But why do Britons move so frequently? Well, it has been found that there are a number of reasons which motivate people to move into a new home. The most popular of them are:
Creating a family
Finding a new and more prosperous job
Reducing living expenses by downsizing
Leaving an area that has a rising crime rate or is too polluted and congested
Avoiding bad neighbours
Over the last few years, these factors have also been influenced by people's desire to improve their financial situation. Most young Britons try to achieve that by relocating in search of a better career opportunity, while adults who are over the age of 50 prefer to downsize to a smaller house or apartment once their children leave the nest. Unfortunately, some people are also forced to move out of their homes because of their inability to pay back bank loans, mortgages or other debts. Change of lifestyle or relationship status can also have a great influence over people's desire to relocate. Interestingly, more and more people in the UK today decide to move out of their house or apartment simply because they want to take the time and travel the world for a while.
Why Friday
It is not a secret that Friday has always been the most popular day for moving house. That is not the case only in the United Kingdom, but also in many other countries including the U.S. and Australia. The second busiest day tends to be Saturday. But why is it always Friday? The answer is quite simple – it is much more convenient to hire a household removal company or a man and van firm on a Friday since you will use the weekend to do all the unpacking and you will not need to take a day off your work. However, that does not mean that Friday is the best day for moving house. Given that most people try to organize their relocation on the last day of the working week, removal services on a Friday generally tend to be pricier compared to mid-week bookings, for example. Also, if you need to do some last-minute arrangements relating to your moving home process, like going to a bank, a real estate agent or a solicitor, you may not be able to complete them on time as most organizations do not work over the weekend. Therefore, plan carefully and try to prepare everything ahead of your relocation. Remember that you do not need to follow the crowd, but your own personal schedule instead.
Best Time to Relocate
If Friday is the busiest day for man and van businesses, August is always the most popular month for relocation. In addition, it is estimated that half of UK moving house processes are organized between August and November. Yet, you probably wonder when would be the ideal period for a move. Well, the summer seems like the most obvious and logical answer here and, to be more specific, the second half of July and the entire month of August. That is because:
The weather is warmer, sunnier and it is less likely to rain during that period.
Children are not at school, which allows families to enjoy a smoother relocation.
That period coincides with the high season in real estate.
So, if you are wondering when it would be the best time to move into a new house or apartment, you should probably go for some day in August or in late-July.
When is It Cheaper?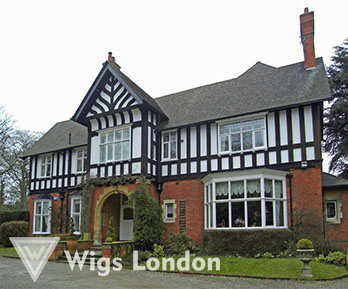 Many people assume that booking a man and van company would certainly increase their moving house costs. In reality, however, hiring professionals like Trace Elliot man with a van often reduces relocation expenses. That is because they can offer you various services that will greatly cut down your costs and allow you to enjoy a safer and faster domestic removal, including:
House viewing
Professional packing
Transportation
Furniture removal
Removals insurance
In contrast, if you try to organize everything on your own, you are likely to spend twice as much time and money, as you would normally do if you rely on expert movers who will do all the work for you.
The takeout from all these trends is simple – do not hesitate to get a well-trained help for your house removal regardless of the reason behind your relocation. Also, you do not need to hire a man and van firm on a Friday as you need to follow your own rhythm and preferences.