Nowadays people use wigs for a lot of different reasons, whether it will be due to hair loss, religion, traditions or for fun. You can find wigs in various stores depending on the type you want because there are so many occasions where you can put a wig on your head. This head cover could be made from human and animal hair or synthetic fiber. You can choose your wig also by:
Style
Fiber
Length
Colour
Construction
History of wigs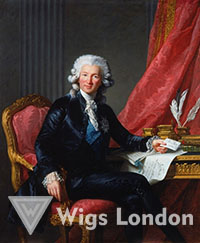 The first wigs were worn by Egyptians in order for them to protect their bald heads from the sun. As a trend wigs were used also by ancient Greeks, Romans Assyrians and Phoenicians. There has been short stagnancy for this fashion but later during the 16th and 17th century the Royal patronage revived it. Queen Elizabeth I of England wore a red curled wig. But perukes were popular also among men such as King Louis XIII of France and his son who spread the wig fashion in Europe. The so called periwigs became popular in the English court too, where men wore shoulder-length hairs. However it was not always the brightest idea to wear wigs due to nits and plague. In the second half of the 17th century the French wigmakers developed long and heavy wigs which covered the shoulders and back of both men and women. Only natural human hair was used in their production and because of this fact, the price was very high. If a wig was made from horse or goat hair it was considered as a cheap alternative.
How we use them today?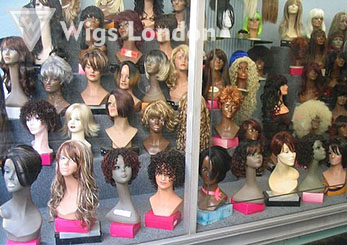 Today wigs are mostly used by women who prefer to spend little time and money on their hair or by those who has suffered hair loss. Also artists and actors use perukes for theatrical purposes or as a form of comedy. Synthetic wigs are cheaper than human hair wigs but it doesn't mean that they are not good. You need to take care of your wig if you want it to last longer. The fibers can't be moisturised like real hairs and there is a lot of static cling which usually make your wig to lose shape.
You can use fabric softener as a conditioner and you won't have problems with dry hairs in all directions. Most women have more than one wig, so they can maintain them frequently. On the other hand if you choose to wear natural human hair wig you have to be even more precise with it. Before you wash it, you need to be very gentle so it's not advisable to use brushes designed for human hair. You should wash it first with shampoo and then with conditioner and rinsing it with cold water is essential. Styling a wig is easy with some cold water and if you want to straighten it use hot water. You definitely shouldn't dye it and you can't use gel on you wig because you will destroy it. Take care of you wig as it is your own hair.